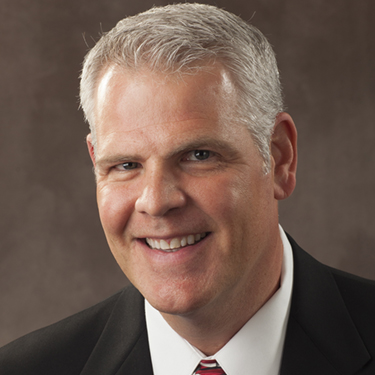 Originally from Omaha Nebraska, Dr. Nordhues graduated from the University of Nebraska with honors in 1985 and the University of Nebraska Medical Center in 1990. He completed residency training at the University of Kansas Medical Center in Kansas City in 1994.
After completing his residency, Dr. Nordhues practiced in Springfield, Missouri with Ozark Anesthesia Associates, a large anesthesia group serving multiple locations, including a large trauma hospital. There he served on several hospital committees including Medical Executive Committee and as Anesthesia Department Chair, gaining experience in many facets of anesthesia practice.
In 2003, Dr. Nordhues seized on the opportunity to create his own practice at Citizens Memorial Hospital in Bolivar, Missouri. There he was Anesthesia Chairman, served on numerous committees and co-founded the CMH Institute of Pain Management. During this time, he was named a 'top doc' in the 417 area code by 417 Magazine. Dr. Nordhues joined Anesthesia Consultants Medical Group in 2008.
In addition to being a diplomate of the American Board of Anesthesiology, Dr. Nordhues is a member of the American Society of Anesthesiologists, the Alabama State Society of Anesthesiology, the Medical Association of the State of Alabama, and the Houston County Medical Society.
Dr. Nordhues and his wife Marci have two daughters. They reside in Dothan where the family attends St. Columba Catholic Church.